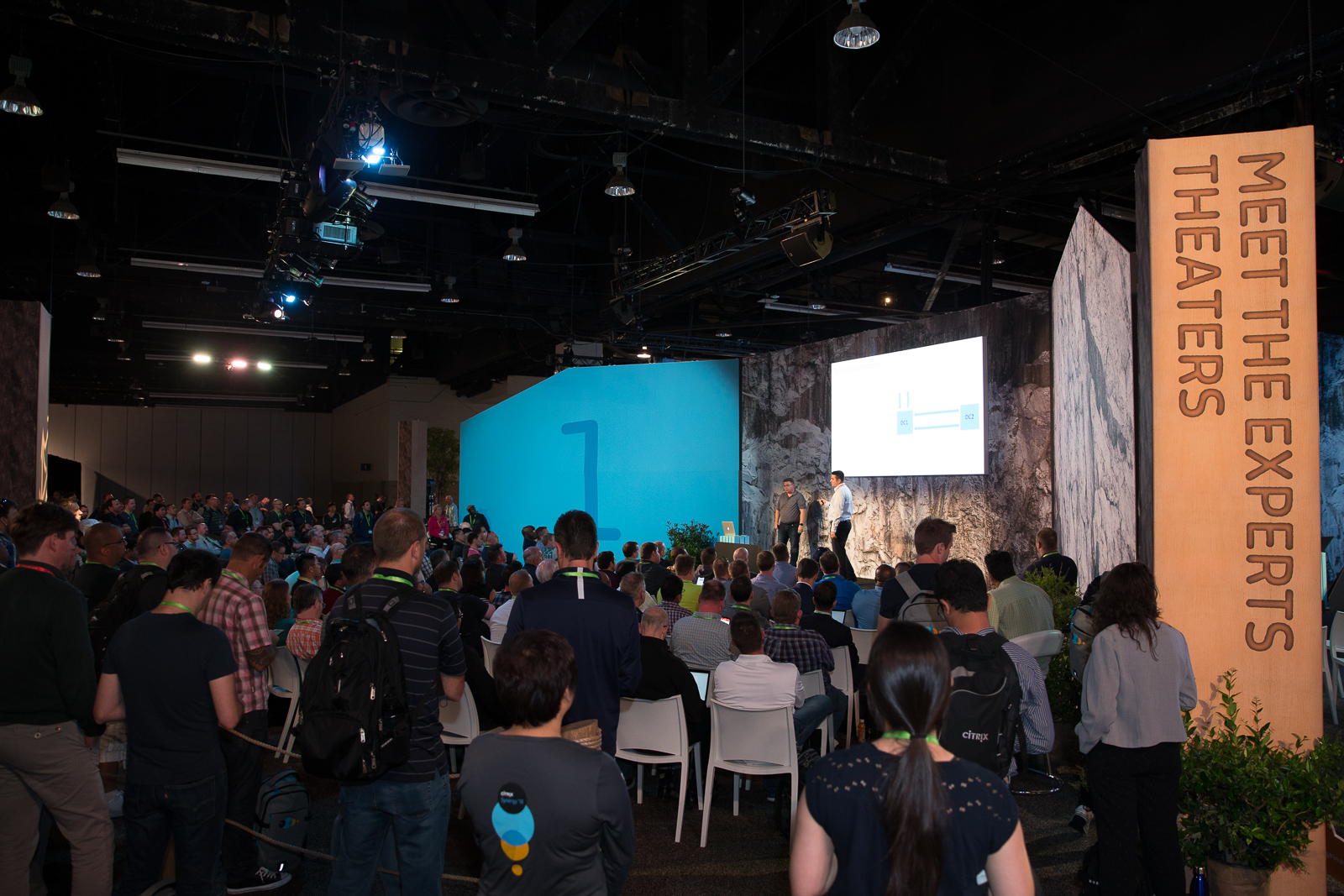 Citrix Active Active Datacenter with App Layering and App-V (May, 2018)
Citrix Synergy is an annual conference where Citrix, Partners, Vendors, and Customers come together to socialize, present, inform, and train everyone on current announcements, new marketing campaigns, certifications, road maps, and general new initiatives.
This year I had the privilege of hosting a 'Fireside Chat' with my colleague @Craig_Harmel. We presented on "SYN717: Active-active datacenters with App Layering and App-V".
In this presentation we talked about how a large healthcare company used Citrix App Layering for agile app delivery while maintaining the up time users expect during its move to a Citrix-only desktop delivery model. The driving factor in the company's move to active-active Citrix deployment was an initiative designed to enable remote work for 40% of its workforce. The session discussed how this company overcame challenges including setting up GSLB while meeting CMS security compliance standards and managing layered images, user profiles and virtual apps between datacenters to deliver a fault-tolerant system with high availability.
We covered a wide area of discussion point and software involving App-V, FSLogix, nVidia Grid, Appsense (Ivanti), App Layering (Unidesk), Microsoft GPOs, File Shares, etc…
If you're interested in watching a 'cam' version of the presentation, it's located here – SYN 717 Active-Active DC with App Layering and AppV. Also feel free to review the slide deck – https://verticalagetechnologies.sharefile.com/d-sebd2ec172d2494ab
This was truly a remarkable experience and I'm so grateful to be given the opportunity to speak at the most important #Citrix conference.
Note: I'd also recommend watching this related video – Citrix Synergy TV – SYN236 – Best practices in multisite scenarios
Citrix Architect Sr. Consulting Engineer
Vertical Age Technologies, LLC ITP