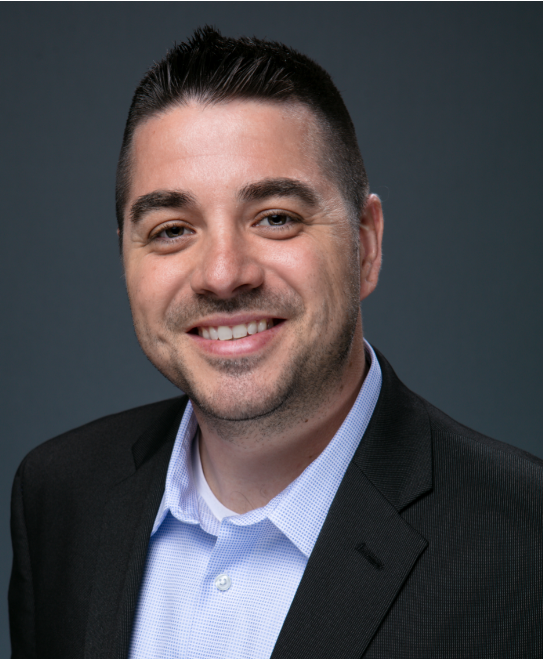 CAREER OBJECTIVE
Provide consulting and strategic directions to businesses by synergizing my multi-skill set of business acumen, technological expertise, leadership qualities and research-based thinking.
EMPLOYMENT
Vertical Age Technologies LLC, Madison, WI
CEO/Architect, June 2014 – Present

Provide independent contract support on architecture designs, implementations, and support of business technologies.
Partner with 3rd Party IT companies to provide complete IT solutions.
Deliver supplemental and ad-hoc support on an 'as-needed' basis.
Awarded Citrix Technology Advocate (CTA). Year: 2019
 Contracts

Citrix Architect for Xenapp 6.5 upgrade to 7.15 LTSR. This evolved into a 2 datacenter with 4 different Citrix Sites deployment.  Over 1k users dealing with Health Insurance and Government Contracts.
Citrix Administrator for 5,000 User Citrix environment.  Implemented Active/Active Data center involving Citrix, Ivanti/Appsense, ControlUP, VMware, XenServer, and multiple other technologies.  Supported all aspects of Citrix environment, including Hardware, Software, Windows, Appliances, etc…
Perform Citrix Xenapp 6.x to Citrix Virtual Apps Current Release Upgrades  including Storefront, Director, VDA, Netscaler, Delivery Controllers, Group Policies, etc…
System Administrator/Citrix Architect for a 2000 concurrent user environment.  Trend Micro Deep Security 9.5 deployment.  VMware 5.1(windows) to 5.5 (appliance) parallel migration of over 500 virtual machines.
Assist a client in becoming a "Citrix Ready" partner revolving around USB Signature pads. Build Citrix XenApp 6.5/7.X and XenDesktop 5.X/7.X Proof of Concepts.
Build new Citrix Xenapp 7.6 Site for a Healthcare company. Migrate 150 concurrent users from XenApp 6.5 farm to new site.
Design, implement, and support a cloud based Citrix environment under the Citrix Service Provider architecture utilizing Citrix Xenapp 7.6 with Netscaler 11.x.
Provide consulting services for a division of University of Wisconsin, supporting Xenapp 6.5, VMware 5.x, and Netscaler 11.x.
Provide ongoing support for multiple XA6.X and 7.X environments.
Paragon Development Systems,Madison, WI
Citrix Architect, June 2013 – June 2014

Architect and configure complete Virtual Desktop Infrastructure (VDI) environments.
Develop Statement of Work in coordination with Sales and Presales.
Construct multi-tenant Citrix environment for enterprise level hosting.
Perform Citrix Discoveries and Assessments for new and existing clients.
Design and Implement Virtualization solutions surrounding the following Citrix technologies:

Netscaler 10.x and Secure Gateway 3.x, XenDesktop 5.x,7.x and XenApp 4.x, 5.x, 6.x, and 7.x, Citrix XenServer 6.x, Citrix Universal Print Server, Citrix Universal Profile Manager 4.x and 5.x, Citrix Provisioning Services 6.x, 7.x and Machine Creation Services, Citrix Web Interface 5.x and Storefront 1.x, 2.x, Citrix Edgesight 5.x, Director, and HDX Insight Center, Citrix Streaming Profiler 6.x and Microsoft App-V, Citrix Receiver 3.x,4.x, and Merchandising Server 1.x, Citrix Sharefile and Storage Zone Connectors

Support Hosted clients using Citrix in various Data Centers.
Virtual Care Provider Inc., Milwaukee, WI
System Engineer, June 2012 – June 2013

Install/Configure HP 465 G1-G8 hardware.
Install/Configure/Manage software on windows server 2000, 2003, 2008, and 2012 environments with terminal services/RDS.
Manage Active Directory/Group Policies/DNS/DHCP/etc…
Configure/Maintain Print Servers and queues using ThinPrint/Citrix technologies.
Use XIO/3PAR SAN technologies along with Cisco Fabric Manager.
Design, Analyze and Support the following Citrix Products: XenApp 4.x, 6.x and PVS 6.x
Perform high-level administration over SQL2000, 2005, and 2008 implementations.
Extensively work with Powershell to make daily processes more efficient and automated.
Configure monitoring/alerting using Nagios software.

Application Engineer, July 2010 – May 2012

Architect software solutions and configurations in a Citrix environment.
Communicate with vendors on software related issues.
Provide server, website, and database administration and maintenance.
Automate tasks by creating scripts with PowerShell, VBS, and Batch.

Field Engineer, April 2008 –July 2010

Provided onsite support for hardware and software issues.
Offered frontline support for the corporate office consisting of over 500 computers and users.
Completed site surveys and roll outs of new client facilities.
Created, maintained, and deployed computer images using Microsoft Deployment Toolkit 2010 and Ghost.
Worked extensively with hardware configurations (PCs, laptops, thin clients, and printers).

Technical Analyst I & II, Feb 2006 – April 2008

Provided second level phone support for a citrix environment consisting of over 20,000 users across the United States.
Provided service desk support to hospitals and assisted living facilities.
Provided software support for Windows and Unix Operating Systems and clinical and financial healthcare applications.
Best Buy GeekSquad, Janesville, WI
Counter Intelligent Agent/Sales, May 2004 – March 2006
EDUCATION
University of Wisconsin Whitewater, December 2005

Major: Computer End-User Technology (BACHELOR OF BUSINESS ADMINISTRATION)

Certifications:

A+
Network+,
MCP
Server 2003,
MCITP Enterprise Admin 2008R2
Citrix CCA Xenapp 6.5 and Citrix CCA XenServer 6
CCAA 6.x, CCEE 6.x
Citrix Certified Expert Virtualization (CCE-V)
Citrix Certified Professional Networking (CCP-N)
VMware Certified Professional (VCP-DCV5)  6.5